Johnnie Collins
Chef in Residence, 180 The Strand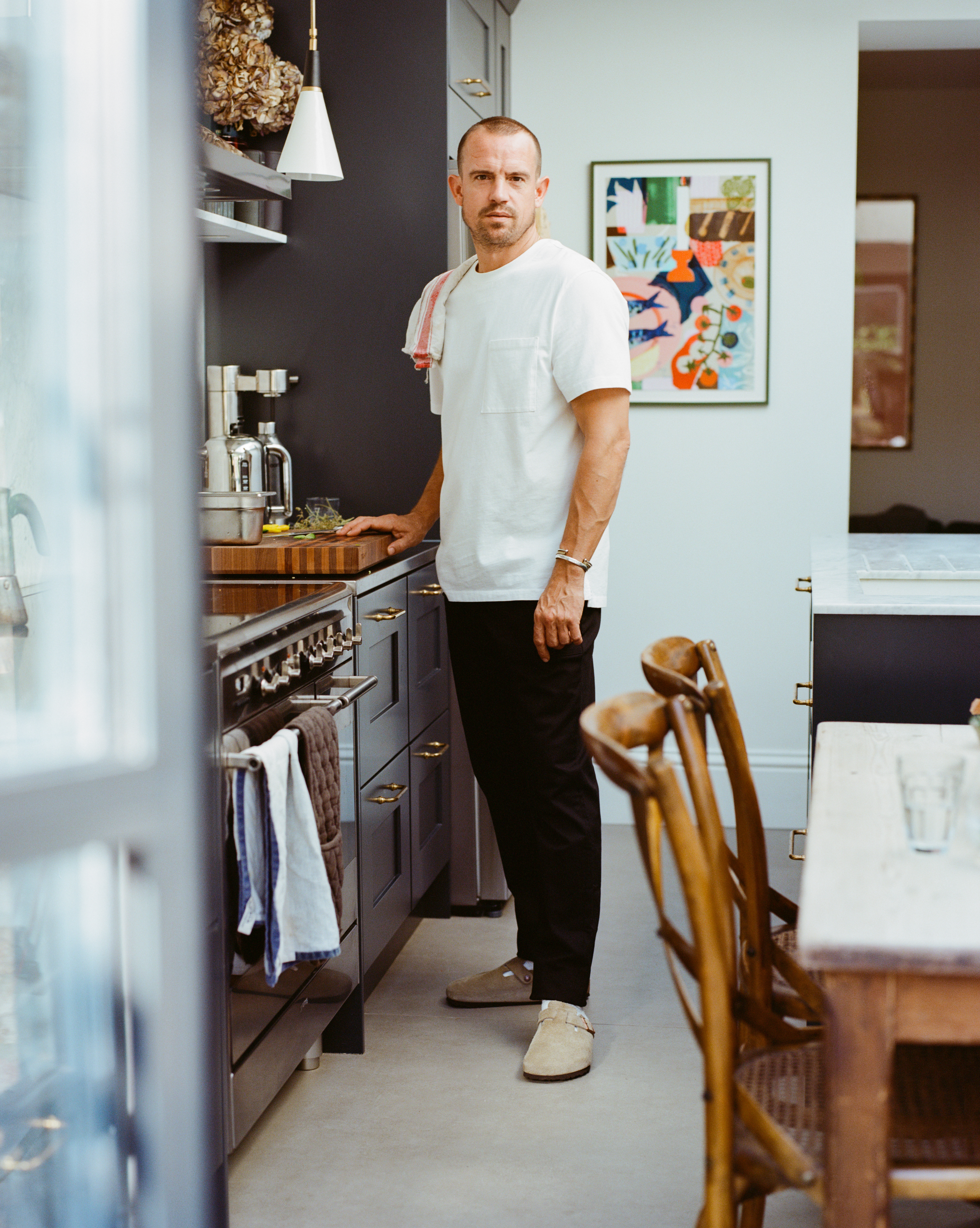 Chef and grower, Johnnie Collins brings a fresh view on using homegrown ingredients and his craft to creating some of the most delicious dishes.
Read our quick fire Q&A with Johnnie in his Dalston flat in East London, where he prepares a beautiful gilt bream crudo for us. He wears and uses essentials from our LESTRANGE x TOG capsule, a collaboration aimed to inspire the modern chef at home.
LESTRANGE
What's one thing you always have in the kitchen?
Johnnie
A knife
LESTRANGE
What's your favourite song to listen to when preparing food?
Johnnie
Vera - Take Me to the Bridge
LESTRANGE
Lunch or dinner?
Johnnie
A long lunch, always.
LESTRANGE
Most useful knife skill you've ever learned?
Johnnie
Knowing how to sharpen a knife properly.
LESTRANGE
Favourite condiment?
Johnnie
I mean, mustard. Obviously.
LESTRANGE
What's your favourite late night snack?
Johnnie
Fried eggs on toast, a little crispy chilli oil, that kind of thing.