Outerwear
The Jersey Wool Coat
Made from responsibly sourced and RWS certified wool, protecting the welfare of sheep and of the land they graze on.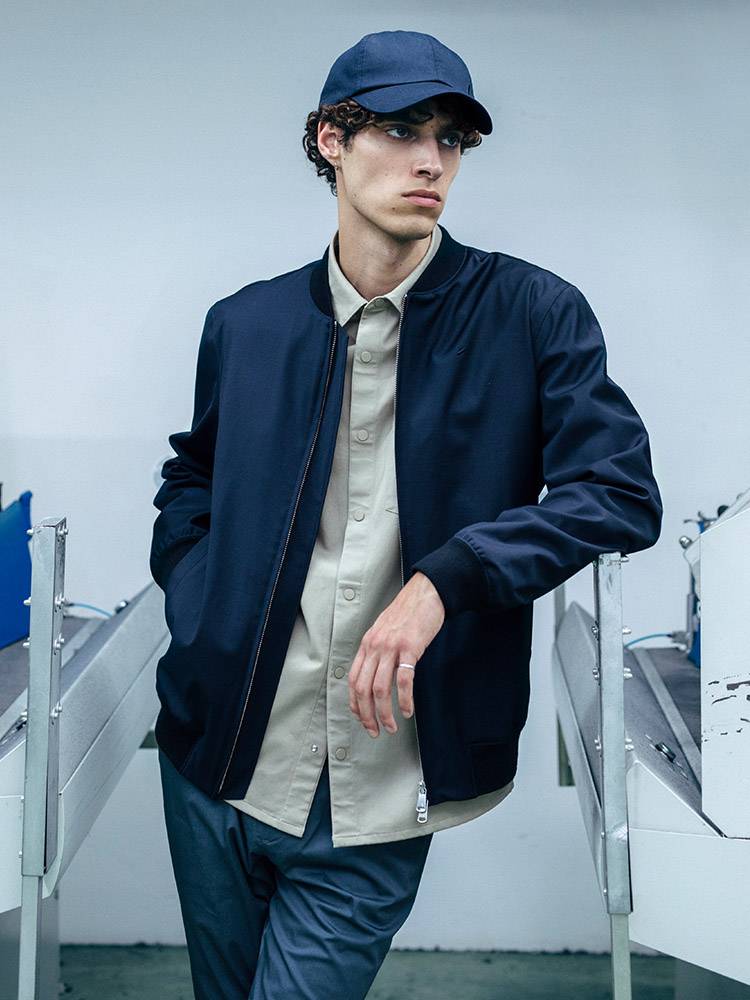 The Hydrowool Bomber
A high performance bomber made from a fine and lightweight merino wool, with a water and wind-proof fabric membrane.
The Modular Mac
Lightweight and water-repellent, this all-weather mac is crafted from organic cotton and recycled nylon.
The Modular Vest
The Modular Shell
A warm inner insulator or a water-repellent outer, the quilted shell is filled with thermoregulating microfibre insulation.
The Modular Wool Coat
Crafted from recycled melton wool with a dense weave, our wool coat is wind resistant and durable for the colder climate.