The Grado family have been hand-making headphones in Brooklyn since 1953. Jon is third generation Grado, VP of Marketing and the right hand man to his father, the current CEO of  the company. He's a man on a mission. How do you take a family-run company with a long history of traditional manufacturing methods and keep it relevant in 2016? You adapt. 
The quality of their headphones has always been the main priority and with Jon's help, they have a new-found following from a younger, yet still sophisticated, audience. Social media and their digital outreach have been a big part of that, all achieved on a zero dollar advertising budget.  He's spoken at TechCrunch Disrupt, been featured by Instagram, and has brought the Brooklyn company to Mashable's Top Eight Most Social Small Companies in America. We wanted to find out more about his processes and understand what keeps him inspired.
Q.

Where do you work?

A.

Most days I'm at Grado in Brooklyn learning how to hand build phono cartridges and headphones. We've owned that building since 1918 so there's a lot of history there. Other than that, I'll get work done from wherever I can.

Q.

What do you do before you get there?

A.

I do all the usual human things: shower, eat, get dressed. Something that happens too often though is I'll jump into work mode while I'm still in bed. I'll wake up and immediately go on my phone, responding to tweets and emails before I even stand up – it's something I'm trying to change.

Q.

What's your favourite life hack/tips for productivity?

A.

Listening to music helps me work twice as fast. The only downside is sometimes I end up typing out the lyrics without realising it!

Q.

What apps should we be using?

A.

I should really clean up unused apps. My daily apps are: Safari, Messages, Reeder, Tweetbot, Facebook, Paper by FiftyThree, Instagram, Evernote, Dropbox. No streaming apps yet. I haven't moved to any yet (which surprises some people given what my family does).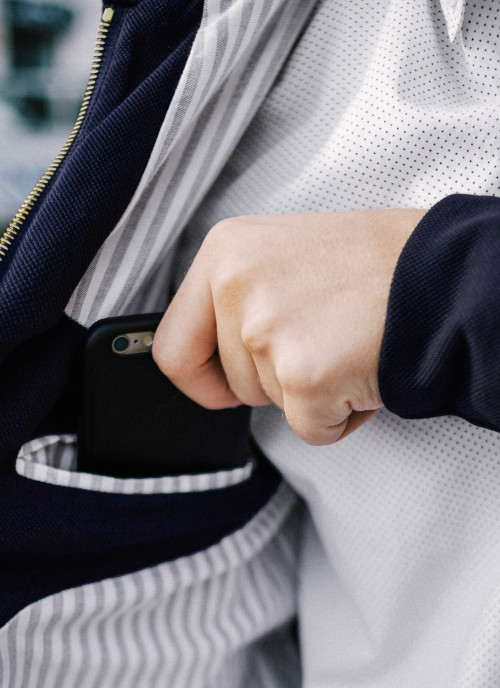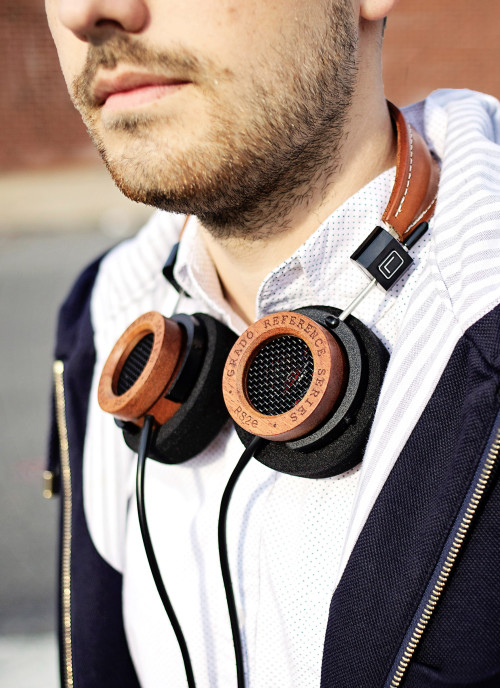 Q.

What is the secret to your success/best skill?

A.

I'm lucky enough to be part of a company with 62 years of history. That's a lot of tradition and experience to be passed down. So my advantage comes from having great mentors, who also happen to be family.

Q.

How do you manage your work/life balance?

A.

Honestly, work doesn't really stop for me since it's not a 9 to 5 schedule. There's always a Grado listener to talk to, always content to create, always photos to take of our headphones, and more. We're a very small company, I'm a team of one. So while there's a lot on one plate at most times, it's a rewarding process.

Q.

What's the favourite part of what you do?

A.

Speaking to Grado fans. Since we don't advertise, when I was growing up, I never met anyone my age who knew about Grado Labs. At some point I just stopped telling people what my parents did. In college I started our Twitter and Facebook pages, and that's when I really began to see that there were actually people who had known about us for decades. I started talking to them and it all snowballed from there. Now it's my favourite thing to do.
Of all the things I have learned from my dad, patience is the most important principle.

JONATHAN GRADO
Q.

How are you driving innovation at Grado Labs?

A.

Of all the things I have learned from my dad, patience is the most important principle. Grado was founded in 1953, but we started building headphones in 1991. In the past 25 years, we've only come out with three generations of Grado headphones. That's because my dad won't release something until it's ready and he enjoys it. We're grateful that others enjoy what we enjoy. You won't see us coming out with something just because it's been eight months since our last product. While we are constantly innovating, most of it happens behind the scenes with years before the public sees any of it. This is an aspect that is intertwined with our heritage and tradition. Recently though, we have been doing collaborations with our companies and people that we respect. This gives us the chance to experiment and change things up without altering our tried and true lineup. This balance of innovation and patience has helped us exist for 63 years and counting.

Q.

What are your travel tips?

A.

I like spontaneity, but even just looking up restaurants or cafes in a city you're visiting before you get there can really speed things up. I've traveled more than I ever have this past year. Always having at least one or two places I wanted to visit or photograph made the question – "What do you want to do now?" – so much easier to answer.

Q.

How do you deal with travelling lots?

A.

I save up podcasts, albums, and TV shows; particularly podcasts. I will actually be a little upset if I get on a plane and realise I have nothing to listen to. Sometimes though I won't listen to a certain playlist for a day or two before the flight so it at least feels like it's something I hadn't heard in awhile.

Q.

What's your goal for the next 5 years?

A.

In the next five years I'd like to still keep the Grado tradition going, working with my dad, and still have photography as a passionate hobby. I also hope I'm still in love with food, which I'm sure I will be.

Q.

What do you listen to at work?

A.

At Grado we have music playing on every floor, and it really changes on a daily basis. Whatever anyone feels like for that day! Although I'm sure my dad wouldn't mind if we played more Beatles.

Q.

How do you wind down?

A.

Photography is probably my favourite way to relax, and what is great about that is it sometimes gives me new photos to share from Grado. Everything from taking the photo to editing it helps me wind down – the whole process. It's nice to see something from start to finish, even if no one will ever see the photo.